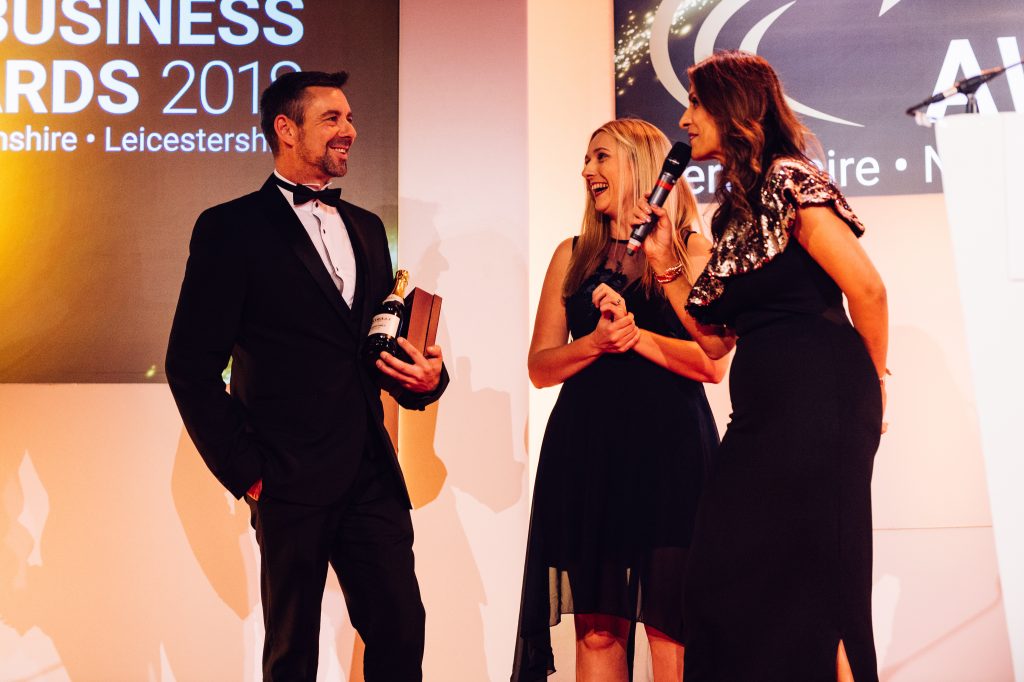 Unique Window Systems are the 2018 winners of the 'Outstanding Growth Award' at the East Midlands Chamber's Leicestershire Business Awards following exponential growth over the last year. Sponsored by the SFB Group, Unique came out on top for the coveted prize, fighting off four other nominees for the award: Cambridge & Counties Bank, LoyalFree, M-EC Consulting Development Engineers and Penny Price Aromatherapy.
To be nominated for the award each company had to show incredible financial performance over a three-year period, the judges also took into consideration future plans to continue success and recent investment in the company to safeguard further growth. Over the last three years, Unique Window Systems has invested millions of pounds in state-of-the-art production facilities and machinery, for both their PVCu and aluminium production lines. Investment such as this increases product quality and lead times for our customers with automation streamlining production.
Unique Window Systems has also contributed to several large completed and on-going commercial projects across Leicester, including a huge build-to-rent development on Vaughan Way, due to be completed around April 2019. This recognition is a testament to hard-working and talented team that has grown a small family business into one of its industry leaders.